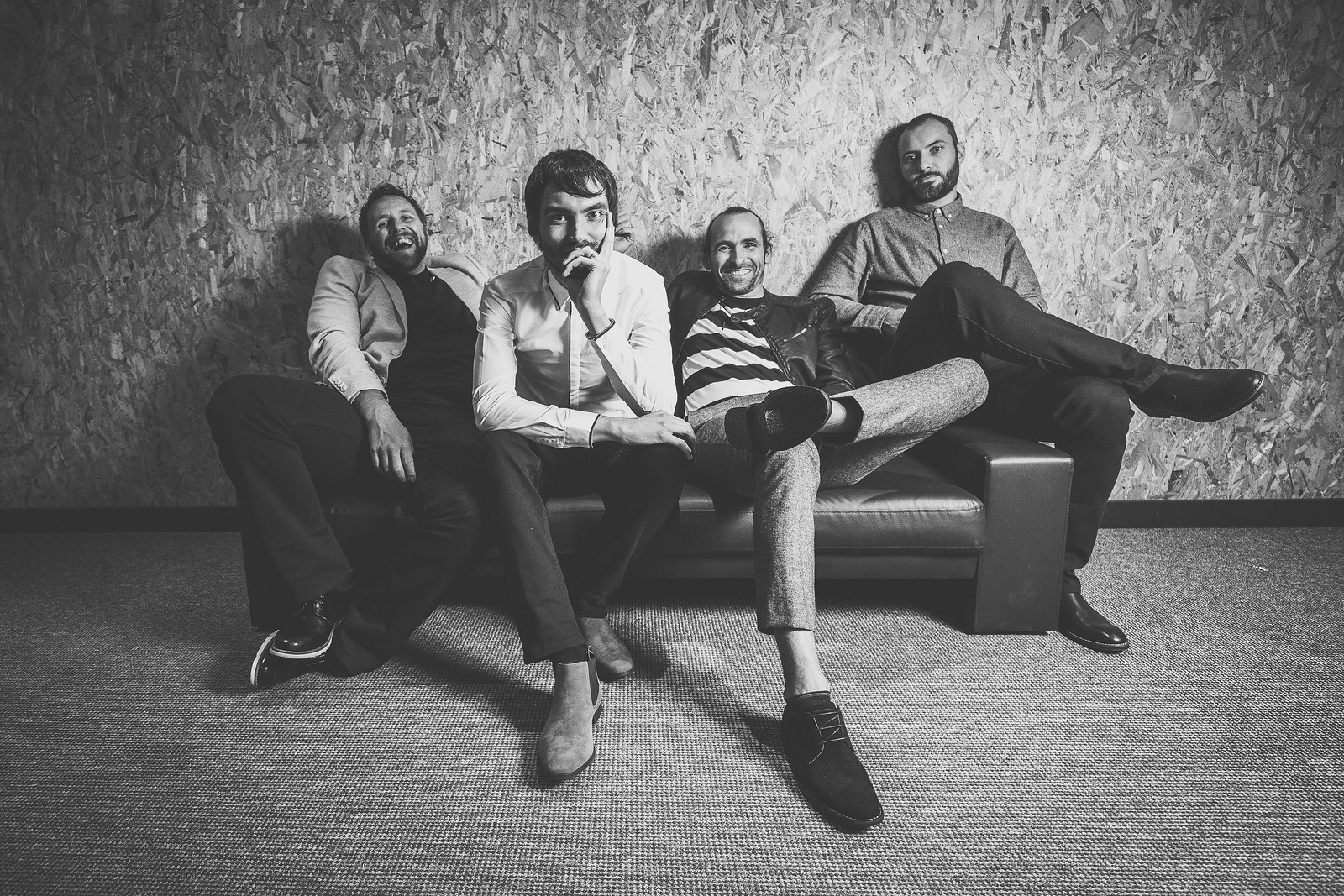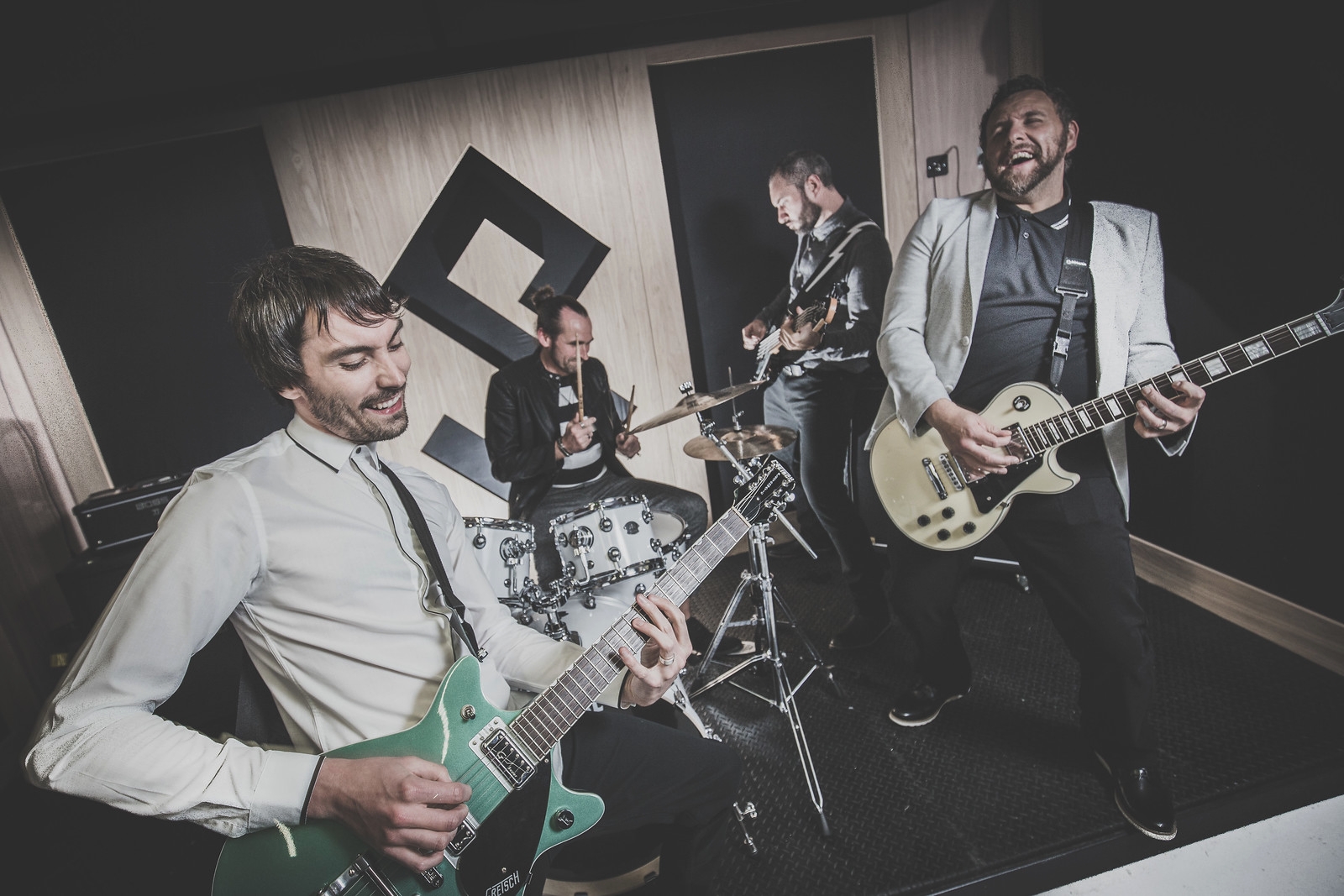 YOUR NEW FAVOURITE BAND
Playing a diverse range of indie, rock, pop anthems, YNFB are guaranteed to create an unrivalled buzz on your dance floor, making sure that your special occasion is an event to remember. Our aim is to make sure that every audience raves about the band's performance for years to come!
YNFB are a talented group of musicians. Armed with multiple vocalists, twin guitars, tight rhythm section, fully synchronised lighting rig, plus an imaginative and wide ranging set list, we strive to thrill our audiences!
Drums / Del Marshall
Bass Guitar, Vocals / Alex Blomley
Guitars, Vocals / Paul Tippett
Guitars, Vocals / Chris Watts
Music
by
Your New Favourite Band
Get a sense of Your New Favourite Band's energetic live set!
SET LIST
Our set list is always changing - but see below for a list of the songs that we have in our repertoire.
Arctic Monkeys – When The Sun Goes Down

Coldplay - Adventure of a Lifetime

Coldplay – Every Teardrop is a Waterfall

Daft Punk Feat. Pharell Williams – Get Lucky

Duran Duran – Hungry Like The Wolf

Foo Fighters – Everlong

Foo Fighters – My Hero

George Michael – Faith

Huey Lewis and the News – The Power of Love

Iron Maiden – The Trooper

Jason Mraz – I'm Yours

Jimi Hendrix – Fire

Jimi Hendrix – Foxy Lady

Jimmy Eat World – The Middle

Kasabian – Fire

Kiss – Crazy Nights

Manic Street Preachers – Design For Life

Mark Ronson – Uptown Funk

Metallica – Enter Sandman

Oasis – Acquiesce

Oasis – She's Electric

Ocean Colour Scene – Hundred Mile High City

Rage Against The Machine – Bullet in the Head

Razorlight – Golden Touch

Royal Blood - Figure It Out

Scissor Sisters – Take Your Mama Out

Simon and Garfunkel / The Lemonheads – Mrs Robinson

Slade – Merry Xmas Everybody

Snow Patrol – Chasing Cars
Stereophonics – A Thousand Trees

Stereophonics – Bartender And The Thief

Stereophonics – Local Boy In The Photograph

Take That – Greatest Day

Take That - Rule The World

Tenacious D – Tribute

The Beastie Boys – (You Gotta) Fight For Your Right (To Party)

The Beatles – Daytripper

The Beatles – She Loves You

The Calling – Wherever You Will Go

The Dandy Warhols – Bohemian Like You

The Fratellis – Chelsea Dagger

The Fun Lovin' Criminals – Scooby Snacks

The Killers – All These Things That I've Done

The Killers – Mr Brightside

The Killers – When You Were Young

The Kinks – All Day and All of the Night

The Kooks – Always Where I Need To Be

The Kooks – Naïve

The Police – Message in a Bottle

The Rolling Stones – Satisfaction

The Script – For The First Time

The Script – Superheroes

The Temper Trap – Sweet Disposition

The Who – Pinball Wizard

Travis – Writing To Reach You

U2 - Vertigo

Van Halen – Jump

Wheatus / Erasure – A Little Respect
Contact
We'd love to be a part of your special occasion! Drop us a line below to discuss things further. You can also contact us via Facebook using the link at the bottom of our site.